Zerona Weight Loss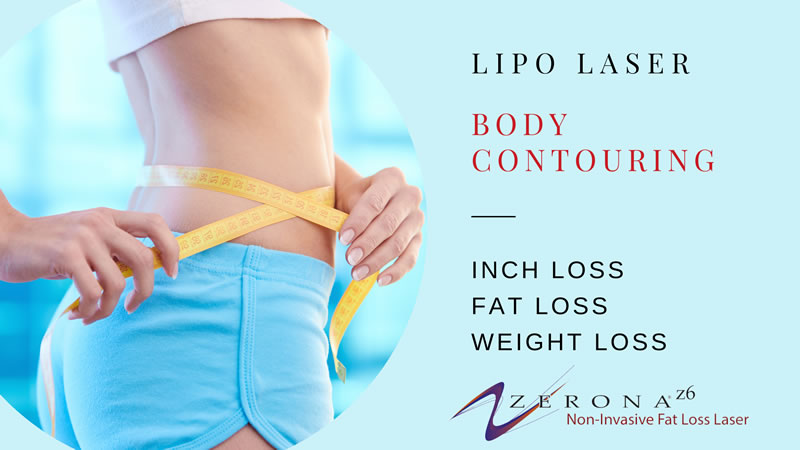 Introducing the Zerona Cold Light Laser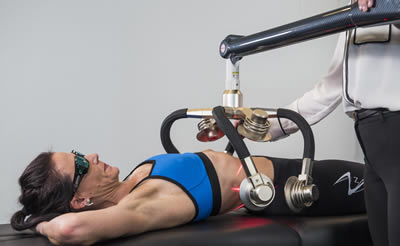 Got love handles and saddlebags? Shedding those extra inches can be difficult. The Zerona Z6 laser is the first non-invasive system designed to target fat cells without the side effects associated with surgery. The laser alters the membrane of the fat cell, allowing the fat to be released and then removed from the body. There is no heat, which means there is no discomfort. All you have to do is rest on your back for 20 minutes, then on your stomach for 20 minutes while the laser does its work. Finally, you will stand on our vibration plate to help stimulate the lymphatic system and flush those toxins from your body.
In multiple double-blind, randomized clinical trials, the Zerona laser was shown to reduce the circumference of the waist, hip, and thighs by an average of 3.72 inches, in contrast to the placebo group, which only lost half an inch.
The Zerona is FDA approved for use on hips, waist, and thighs, as well as arms, chest, knees, ankles, back, and bra area.We recommend lifestyle changes and offer nutrition coaching as well so that you can continue to enjoy the benefits once your sessions are complete.
To schedule your Zerona package or if you have any questions, call our office at (480) 830-0175.
Disclaimer: Every effort has been made to accurately represent all products and services on this site. There is no guarantee that you will get specific results by following the ideas in these materials. Examples in these materials are not to be interpreted as a promise or guarantee.
---
Zerona Weight Loss in Mesa, East Mesa and Apache Junction AZ | (480) 830-0175